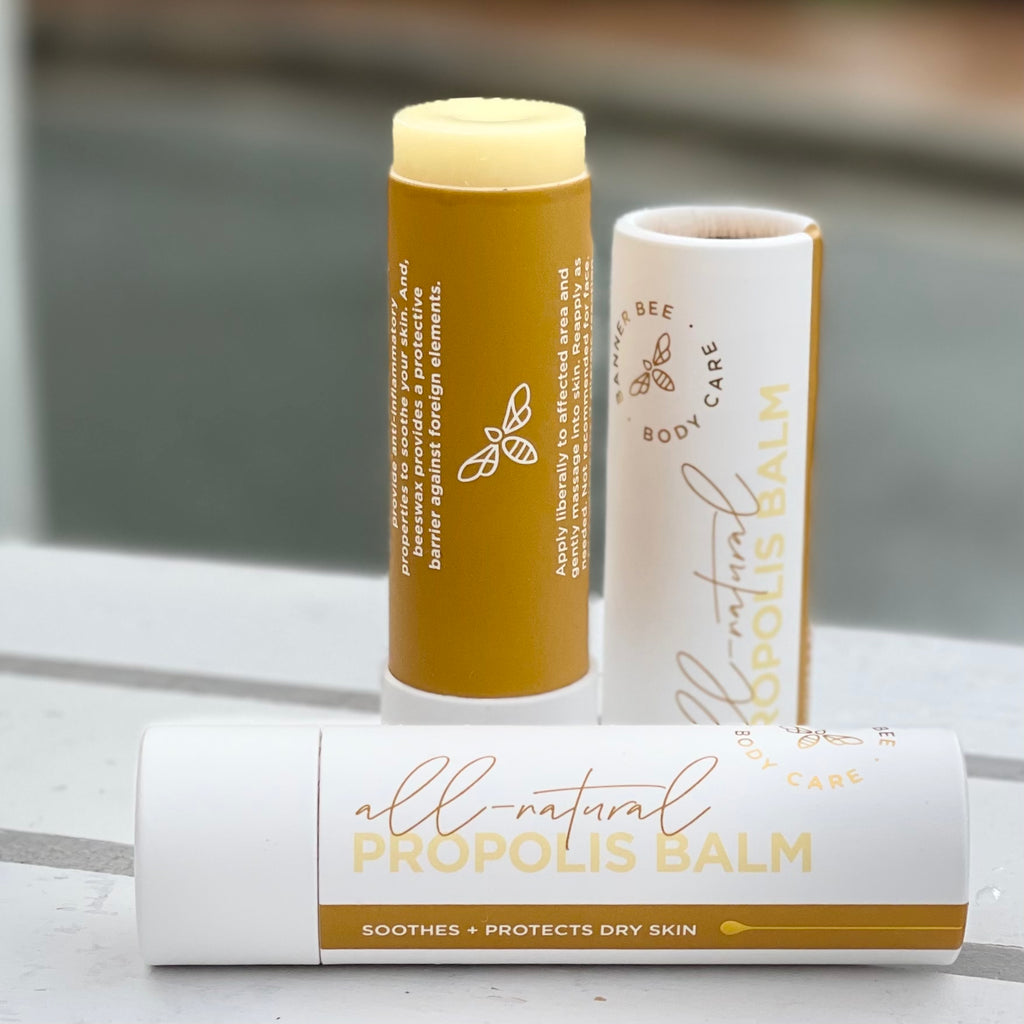 Propolis HandBalm Antiseptic Stick
$18.00
Description

Having around a good natural antibiotic for treating minor wounds - the small cuts, scratches, blisters, calluses and burns we all get - is essential.  A blend of naturally antiseptic propolis, honey and royal jelly works to speed healing and create a protective barrier against skin irritants.  Shea butter is richly moisturizing.  Slip one into a pocket or handbag.

Many customers report that our balm also works wonders on serious skin conditions such as eczema and psoriasis.

 

Details

Contains: sweet almond oil, unrefined beeswax, organic cocoa butter, fair trade shea butter, organic jojoba, neem seed oil, raw honey, proprietary blend of pure essential oils, tea tree oil, propolis, aloe vera oil extract, vitamin E, royal jelly

Disclaimer: The above statements have not been evaluated by the Food and Drug Administration. This product is not intended to diagnose, treat, prevent or cure any disease.