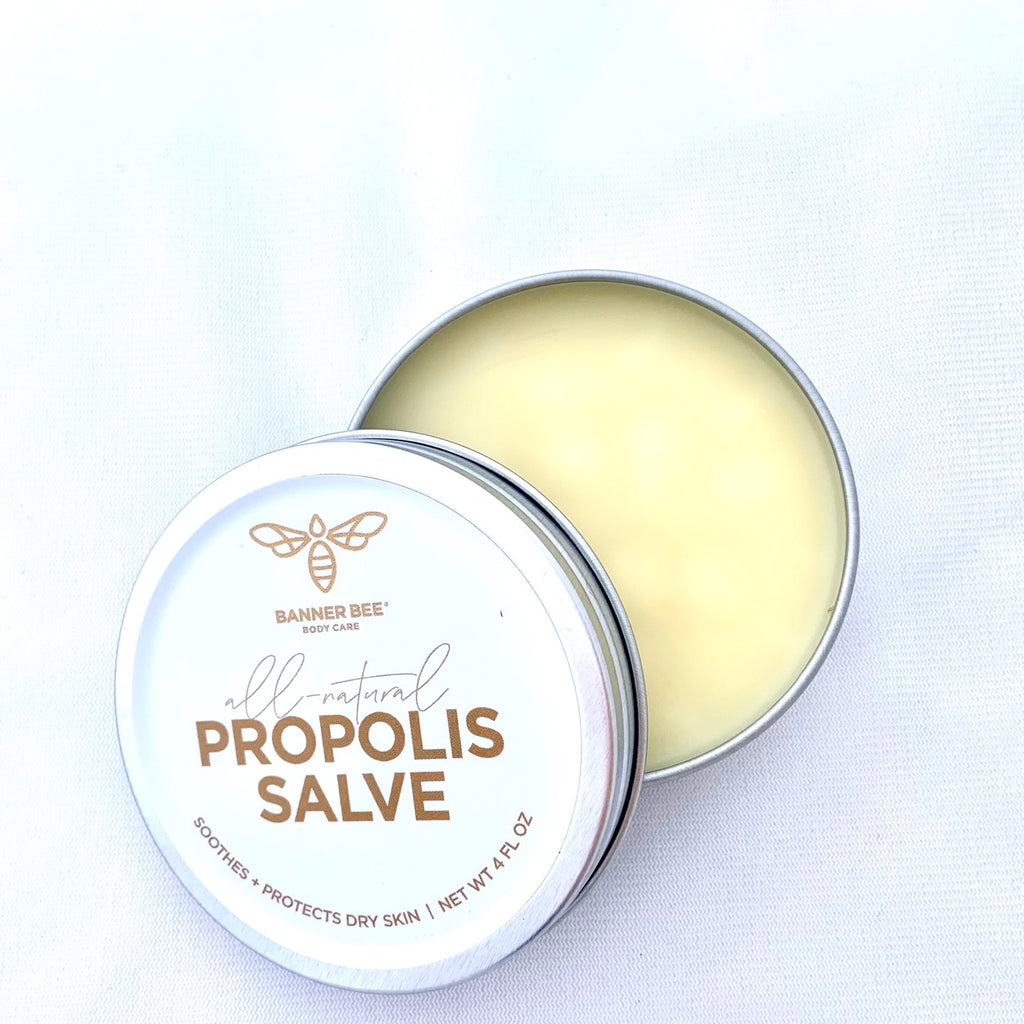 Propolis Salve for Hand+Body
$22.00
Description

The secret to getting wounds to heal and skin to repair iteself faster is all-natural bee propolis.  This potent germ fighter forms a protective shield against infection, facilitating healing.  Honey, royal jelly, and beeswax provide additional antibacterial and anti-inflammatory properties that protect skin, assist healing, and bring relief to severely dried hands, elbow & heels, cuts, scrapes, burns and abrasions.  Shea butter and cocoa butters are richly moisturizing. NO chemicals, artificial ingredients, toxins or dyes. 

Propolis Salve for Hand+Body has had remarkably positive feedback from those who suffer from serious skin conditions such as eczema and psoriasis.*

 

Details

Contains: sweet almond oil, unrefined beeswax, fair trade shea butter, organic cocoa butter, organic jojoba, raw honey, proprietary blend of pure essential oils, neem seed oil, vitamin E, propolis extract, tea tree oil, royal jelly.

Melt Alert: Due to the nature of natural butters, they can melt during shipping in the hot months.

FOR EXTERNAL USE ONLY

*No medical claims are implied on any of our products and, the information herein is not intended to be used for self-diagnosis or self-treatment of any condition.