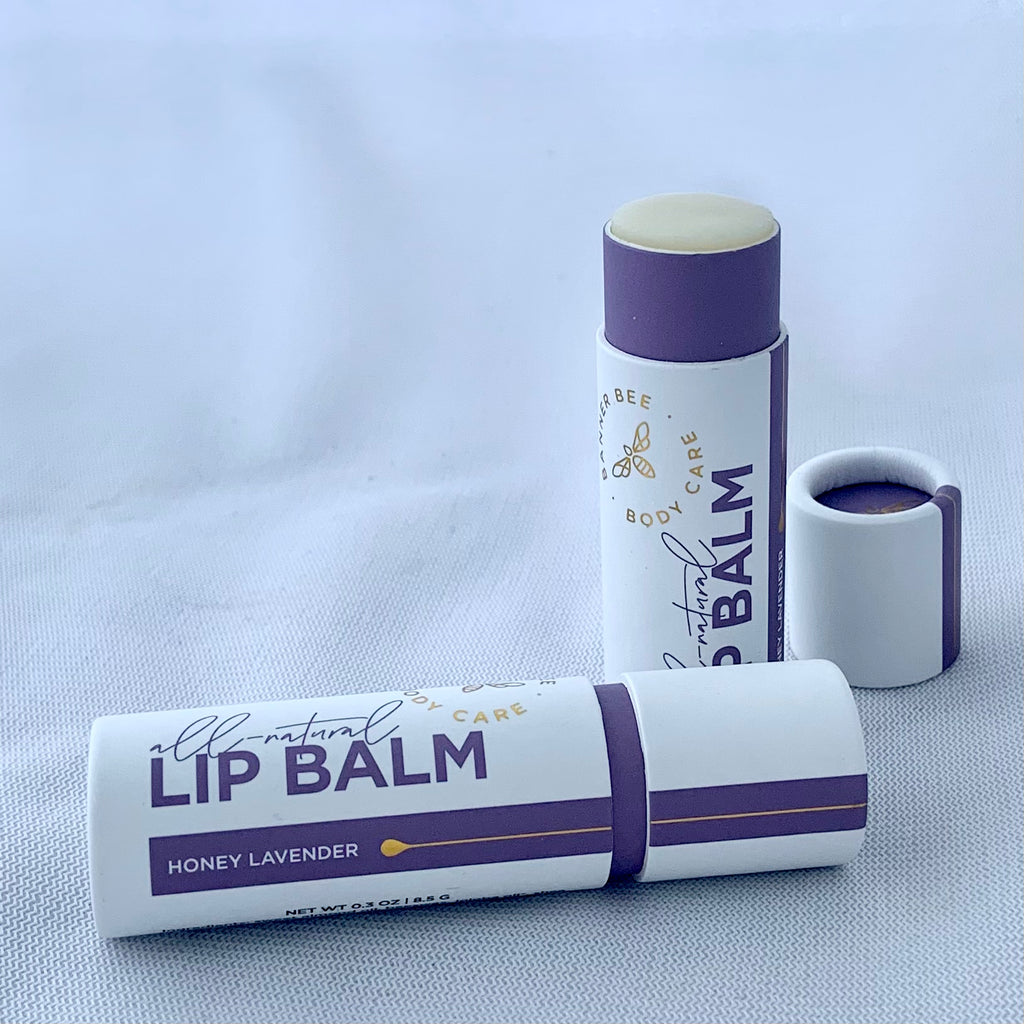 Beeswax Lip Balm
$7.50
Description

BannerBee creamy moisturizing beeswax lip balm in our 100% biodegradable paperboard push-up tubes!  Our award-winning handmade lip balms contain premium hydrating ingredients such as honey, jojoba, shea and cocoa butters. Only essential oils, no artificial flavorings!  Beeswax + propolis protect your lips from the harsh outdoor elements. Very smooth application!

Available in the following flavors:

Honey Lavender: + tea tree oil. Great for very dry lips & elbows, too!
Citrus Honey: sweet orange + tangerine - fresh from the grove scent
Honey Mint: peppermint + spearmint with a little tingle - kids' top choice!
Wildflower Honey: unscented - great for the sensitive type!

If flavors not specified for the set, you will receive one of each.

Details

Contains: sweet almond oil, unrefined beeswax, fair trade shea butter, organic jojoba, neem seed oil, raw honey, essential oils, tea tree oil, propolis, vitamin E.



FOR EXTERNAL USE ONLY

Disclaimer: The above statements have not been evaluated by the Food and Drug Administration. This product is not intended to diagnose, treat, prevent or cure any disease.