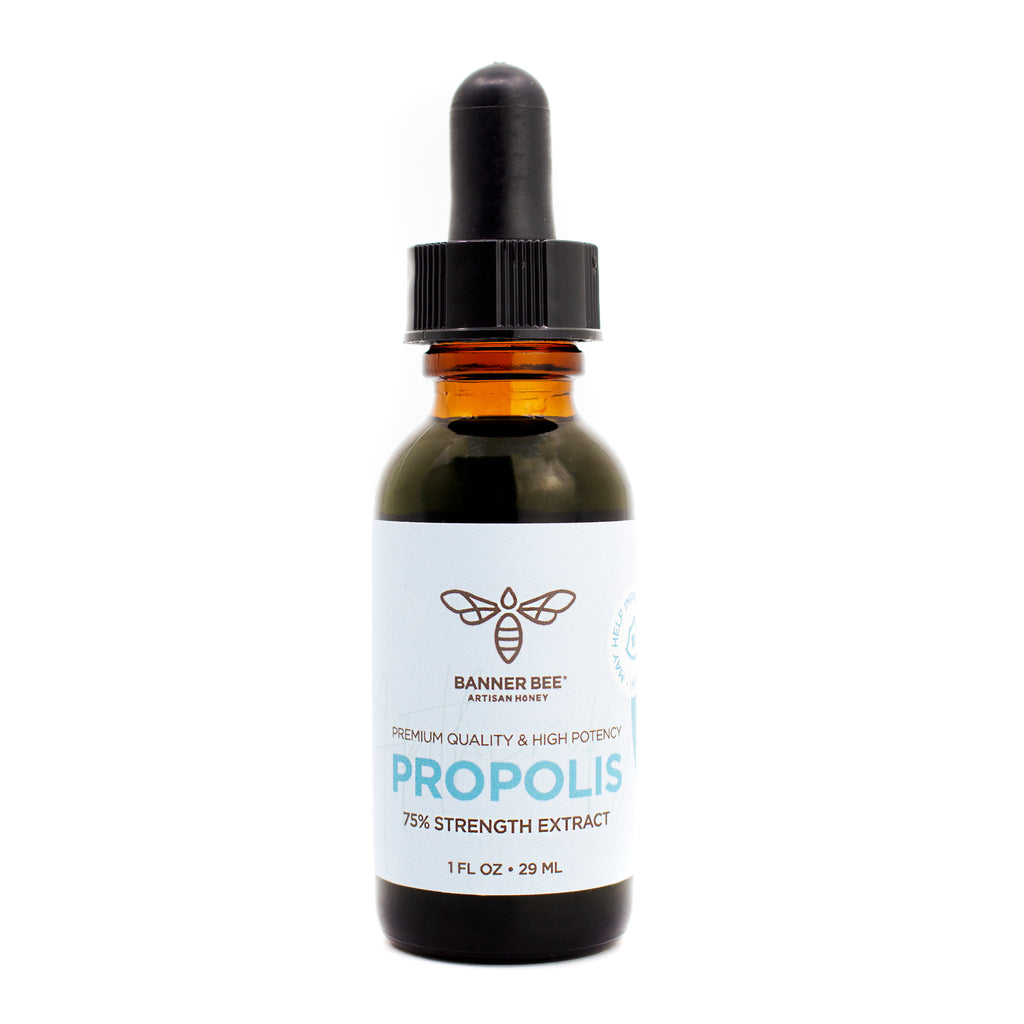 Propolis Tincture
$22.00
Description

Our propolis tincture (extract) is processed from the highest quality propolis in a whole grain alcohol so that every nutrient of propolis is fully preserved and extracted into the alcohol. It is the most concentrated in liquid form and highly potent. Packaging is in the dark bottles with pipette for easier handling. 
It can be consumed straight or mixed with semi-solids or liquids. Also, it may be used externally as a liquid band-aid or hot/cold compress.

Historical Dosage: 10 to 20 drops per day, internal & external use.

Propolis is said to have natural antimicrobial, antibiotic and anti-viral properties.  

 

Details

contains: raw propolis resin, natural grain alcohol

Folk Remedy Applications:
*helps fight any infection and tumors
*reduces healing time of herpes outbreaks, apply directly to stop the infections
*apply externally on any skin infection, especially acne
*coat the throat to fight infections
*anti-inflammatory compress for joints




Disclaimer: Above statements have not been evaluated by the Food and Drug Administration. This product is not intended to diagnose, treat, prevent or cure any disease.


Note: Since Propolis has antihistamine properties, you may want to start slowly and build up dosage.