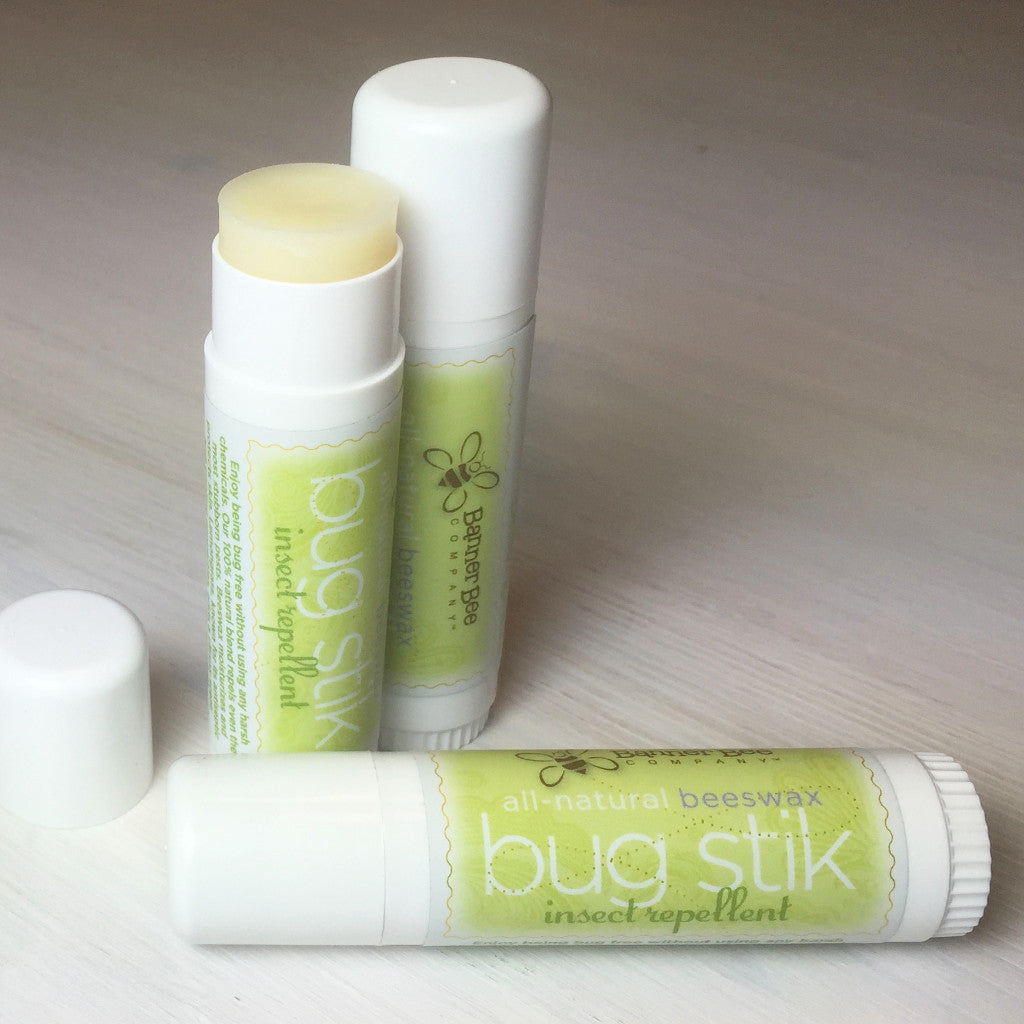 BugStik Insect Repellent
$14.00
Description

Enjoy being bug-free without using any harsh chemicals.  Our 100% natural essential oil blend repels even the most stubborn pests.  Beeswax moisturizes and protects skin.  Lemongrass, known for its effective insect repellent qualities, as well as its antiseptic and cooling properties, adds a citrus-y scent.  It's safe for the whole family, even pets.

Apply this convenient non-messy moisturizing stick to pressure points and hairline to repel mosquitoes, gnats, ticks, fleas, shore flies and more!  Does not contain deet.

 

Details

Contains: sweet almond oil, unrefined beeswax, grapeseed oil, fair trade shea butter, wheat germ oil, pure essential oil blend, tea tree oil, vitamin E, propolis.





FOR EXTERNAL USE ONLY


Disclaimer: The above statements have not been evaluated by the Food and Drug Administration. This product is not intended to diagnose, treat, prevent or cure any disease.