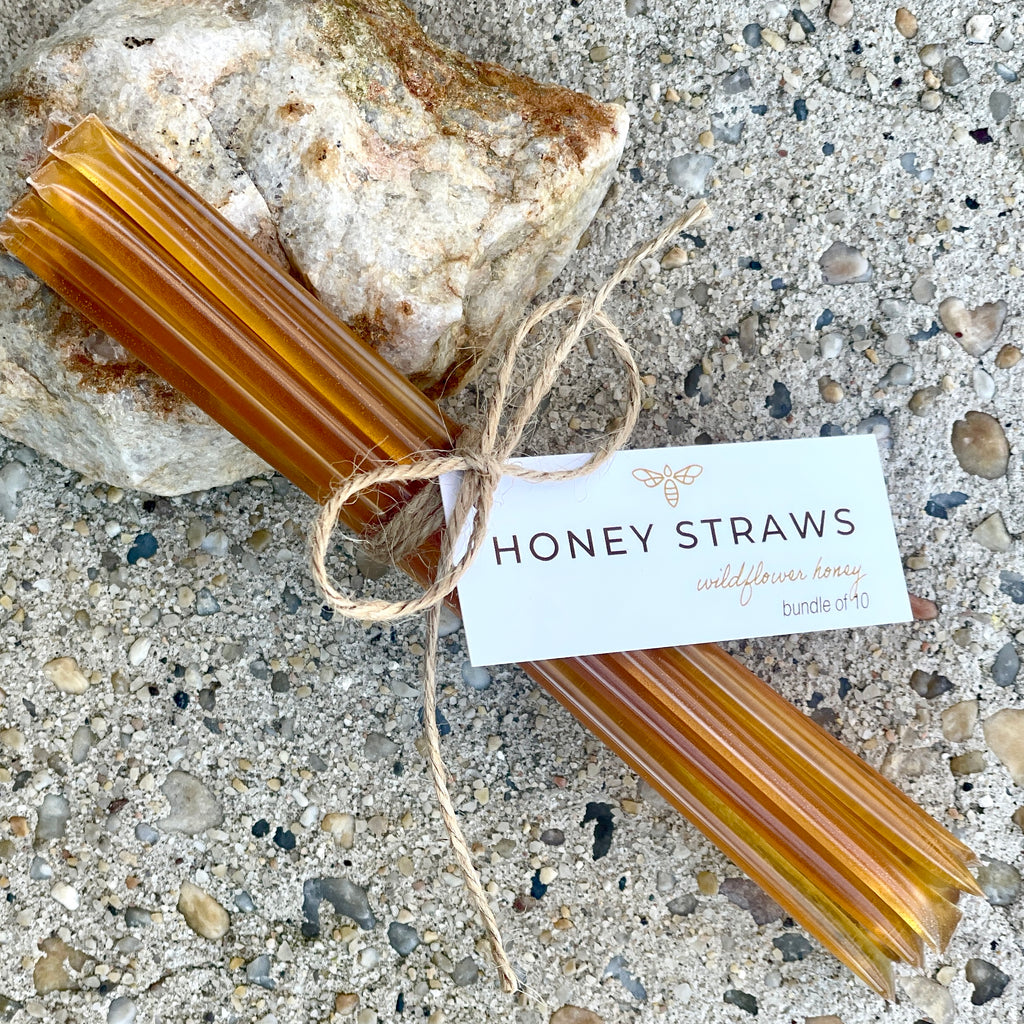 Honey Straws, bundle of 10
$5.00
Description

Enjoy our little bundles of wildflower honey in easy-to-use straws.  Each recyclable straw contains approximately one teaspoon of honey - perfect for stirring into your tea, drizzling on greek yogurt or in your oatmeal.  Great for kid's who are on the go!

Bundle includes 10 honey straws.

This honey has been slightly warmed prior to packaging in order to maintain it's liquid state for a longer period of time. Do not feed to infants under one year of age.

Details

Contains: 100% wildflower honey

Net Weight: 2oz (56g)

Nutrition Facts: Serving Size: 1 Tbs (19gm): Calories 64, Total Fat 0 mg, Sodium 0 mg, Total Carbohydrate 17g, Sugars 16g, Protein 0g.