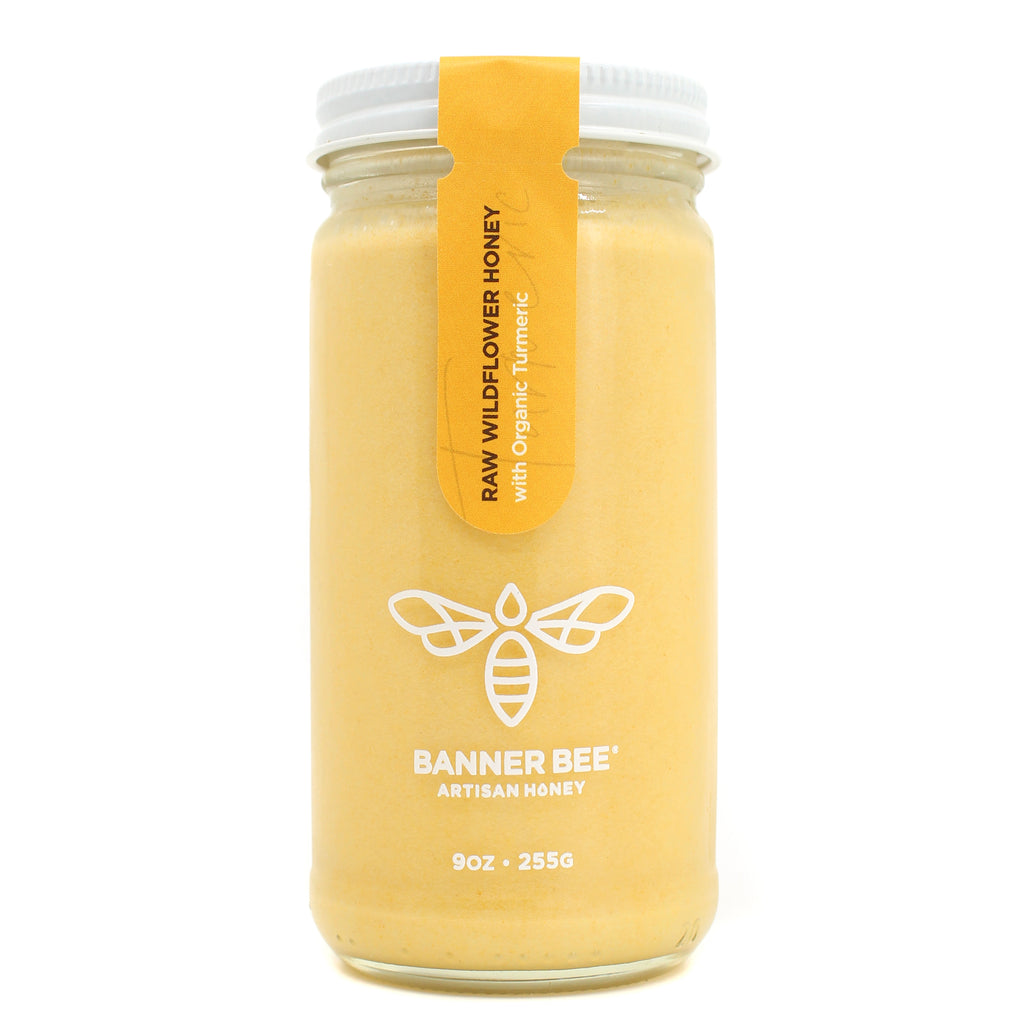 Turmeric Enriched Raw Honey
$18.00
Description

Raw wildflower honey enriched with premium organic  ground turmeric and a sprinkle of black pepper to help with absorption of curcumin, the active ingredient in turmeric.

Enjoy by the spoonful, as the main ingredient in your Golden Latté or Golden Milk, swirled in Greek strained yogurt, drizzled on avocado toast, or added to your cold-pressed green juice.

Anti-inflammatory, expedites healing of wounds, alleviates pain, protects digestive tract, antibiotic properties

This information has not been evaluated by the FDA. This product is not intended to diagnose, treat, cure, or prevent any disease. It is recommended that you consult with your health practitioner before using, if pregnant or lactating.

In warm summer months, we recommend that you store in refrigerator to maintain consistency.  Soft-set honey may separate if stored above approximately 65 degrees. Still edible, of course, just give it a stir if separation occurs!

net wt 9oz

Details

contains: raw wildflower honey, premium ground turmeric, black pepper.