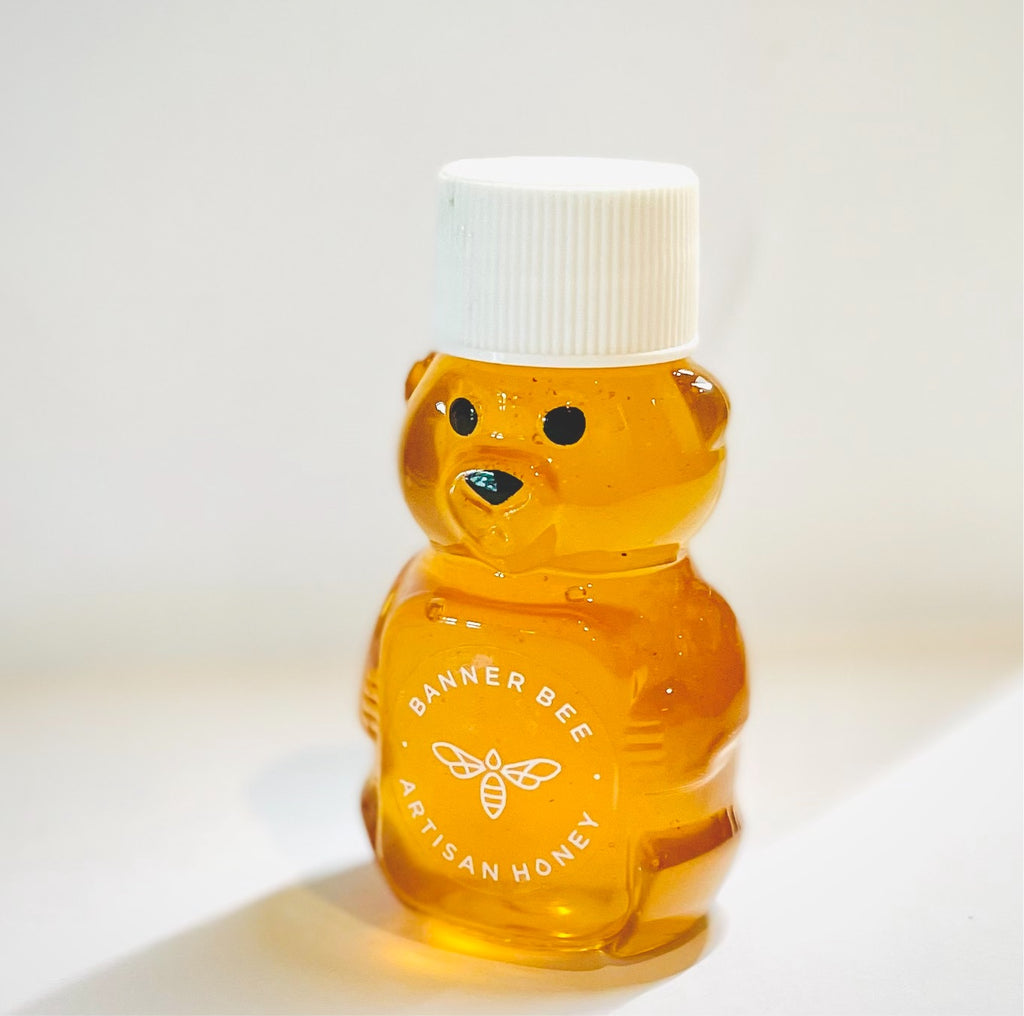 Mini Honey Bear
$6.50
Description

Enjoy our 2023 harvest of mid-Atlantic wildflower honey spun from the comb and packaged in it's pure & natural state in an adorable mini honey bear.

This honey has been slightly warmed prior to bottling to maintain it's liquid state for a longer period of time.

Details

Contains: 100% wildflower honey

Net Weight: 2oz (56g)

Nutrition Facts: Serving Size: 1 Tbs (19gm): Calories 64, Total Fat 0 mg, Sodium 0 mg, Total Carbohydrate 17g, Sugars 16g, Protein 0g.