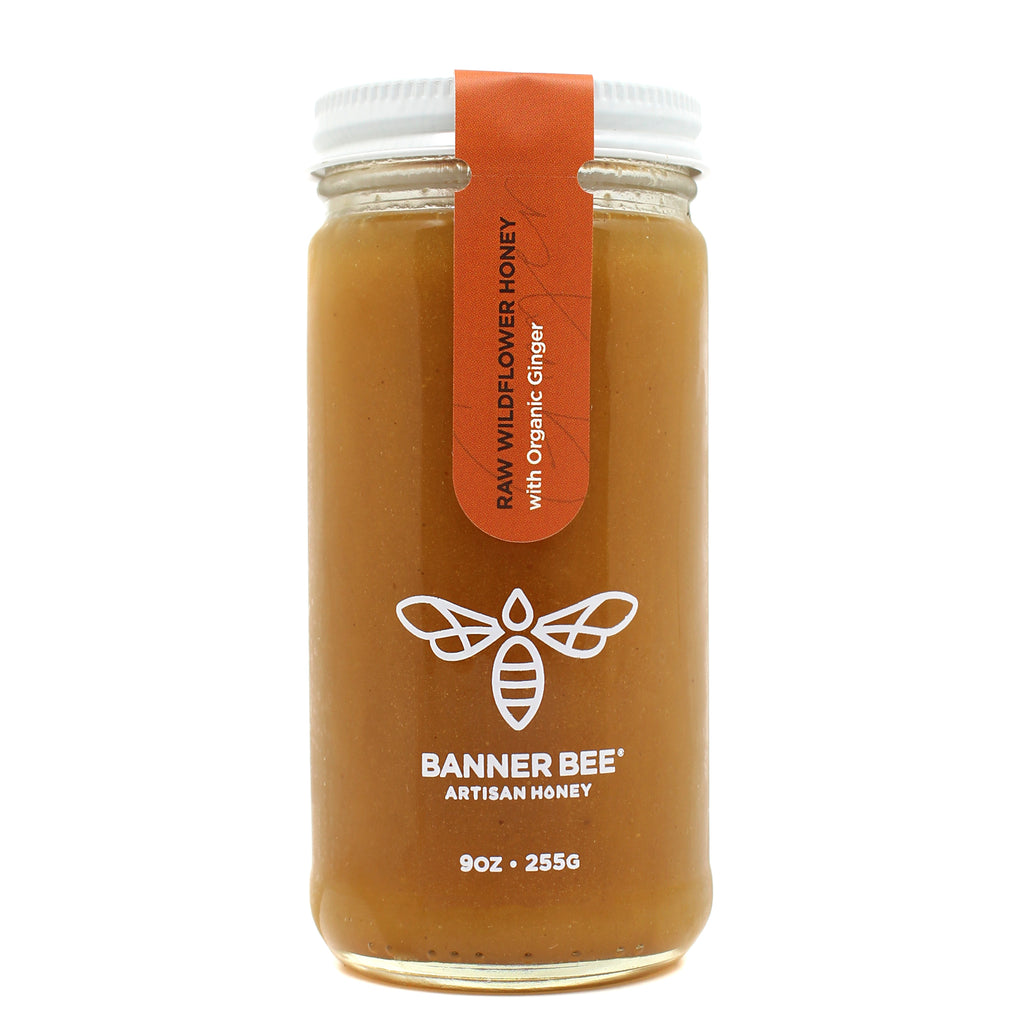 Ginger Enriched Raw Honey
$18.00
Description

Raw wildflower honey enriched with premium ground ginger. Handcrafted lovingly in small batches.

Enjoy by the spoonful, drizzled on fresh apple slices or steel cut oats, smeared on biscuits, in a cup of hot tea, or as a pancake or waffle topper.

Antioxidant rich, anti-inflammatory properties.

In warm summer months, we recommend that you store in refrigerator to maintain consistency.  Soft-set honey may separate if stored above approximately 65 degrees. Still edible, of course, just give it a stir if separation occurs!

net wt 9oz

Details

contains: raw wildflower honey, premium ground ginger.