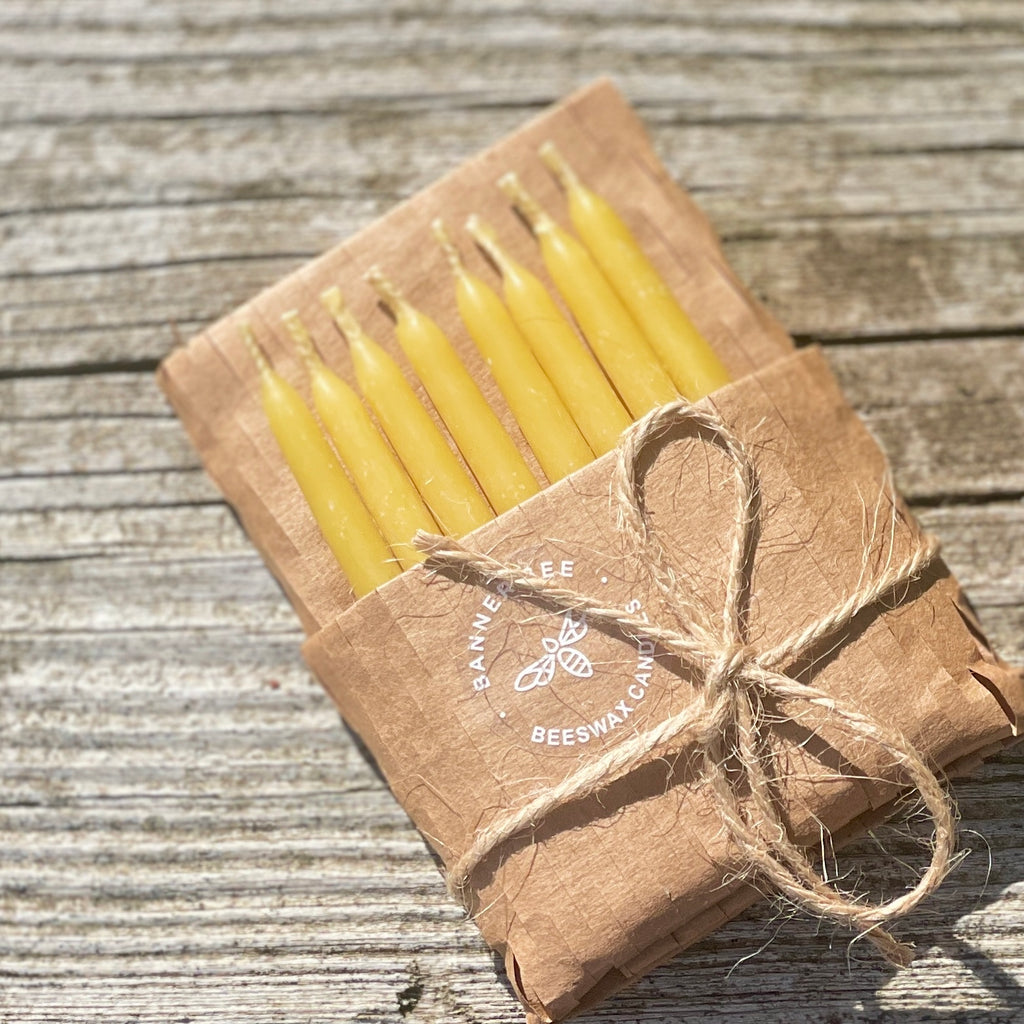 Beeswax birthday candles
$6.00
Description

Celebrate your loved one's birthday with our adorable 100% natural beeswax hand-dipped birthday candles. Each candle burns approximately 30 minutes so plenty of time to light all the candles for the more "mature" celebrants!

Each candle measures approximately 3" x ¼".  Pack of 8 candles.

Details

contains: 100% pure beeswax, cotton wick

Birthday tapers are approximately 3" tall and 1/4" wide and will burn for approximately 30 minutes. Trim wicks to 1/4" inch before burning.
Place candle on a non-flammable candle holder. Keep away from children, pets and drafts. Never leave burning candles unattended. Store in flat, cool, dark place; avoid direct sunlight.