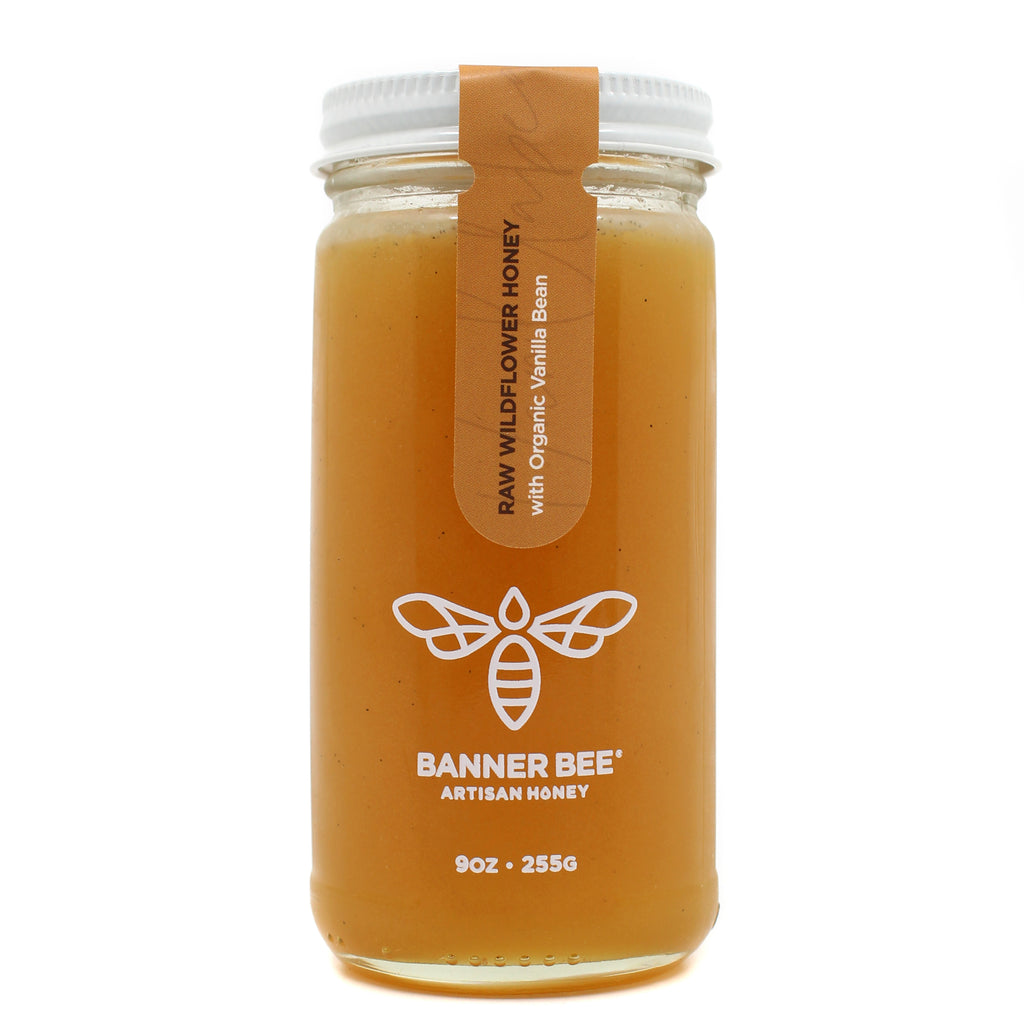 Vanilla Bean Infused Honey
$18.00
Description

Raw wildflower honey gently infused with premium organic Ugandan vanilla bean.  Handcrafted lovingly in small batches.

Use for drizzling over fresh berries and creme fraiche, Greek yogurt, or to sweeten your matcha.  Add to fresh whipped cream for a decadent dessert topping.

Please note that raw honey will naturally crystallize and is perfectly edible. If you prefer your honey in a liquid state, loosen the jar lid and place glass jar in a bowl of hot water (not boiling), stirring until preferred consistency is achieved.

net wt 9oz

Details

contains: raw wildflower honey, organic Ugandan vanilla bean.